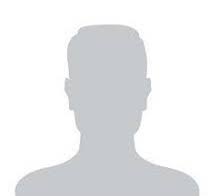 Philosophy
Wealth Advisors from Clarfeld | Citizens Private Wealth™ work with high-net-worth clients and multi-family offices with more than $3 million in investable assets. As wealth grows so do the complexities around managing, preserving and passing it on. So we support our clients by providing planning and guidance in all aspects of their financial lives, from evaluating present cash flow needs, financial planning and tax minimization strategies to trust advisory services and charitable giving advisement. Our core focus is to maximize long-term investment returns and safeguard all that is important to the integrity and foundation of each family.
SERVICES AND SOLUTIONS
Financial Planning

Our Advisors develop comprehensive plans that balance your everyday and long-term financial needs with an integrated approach to banking and investing.

Insurance & Asset Planning

Protect your income stream and long-term plans from life's unexpected events with our insurance and asset protection strategies.

Retirement Planning

Solutions to help you prepare for life after work, from long-term investment advice to health care strategies to insurance products, all based on your unique circumstances and individual goals.

Investment Advice

Our highly skilled investment professionals can construct and manage your portfolio with the proper diversification and asset allocation to meet your unique investment objectives.

Banking & Lending

When you face major expenses, our Advisors can help you decide whether your savings, a credit line, or a loan is your best payment option.

Trust & Estate Planning

Assist with continuity planning and estate documentation as well as help to minimize estate taxes, maximize lifetime charitable giving and protect assets for future generations.

Tax Planning

Our Advisors work with you to proactively identify tax planning opportunities and provide tax-efficient investment strategies.

Multi-Family Office

Offers industry-leading, innovative solutions designed for the complex needs of high-net-worth individuals, families and private foundations.

Charitable Giving

For individuals and families who want their philanthropy to continue for generations or are concerned with income tax minimization efficiency.

Trust Advisory

For individuals and families who want corporate trustee services, inclusive of advisory and administration of all trust-related matters.

Institutional Services

Our team of specialists engage with institutional investors to manage complex custodial arrangements and deliver comprehensive capabilities customized to meet your needs.
DISCOVER ALL THE WAYS WE CAN WORK TOGETHER
Clarfeld Citizens Private Wealth can help you stay on target with your financial goals.